Sash windows in London
Handcrafted by us, perfection for you
The team are happy to work on projects of all sizes. We can repair and replace just a couple of windows, or take on a full home improvement project. Let us know what you need, and we will do the rest. We specialise in sash windows in London and can offer all the advice you need.
Wandsworth Sash Windows
Manufacture and install bespoke windows , doors, shutters, and all types of joinery. We also take on major building works and complete all the required construction from start to finish. As a South London sash window company, we regularly work across London, the home counties and the south of England. We hand make our own products to ensure they are of the very highest quality, and to achieve a perfect fit. With the experience and commitment we bring to every project, we make sure our customers are completely contented. We look forward to helping you upgrade your home.
GET IN TOUCH
Fill in the form and let us know what service you are interested in, and we will call you back.
FAQs
Got a question about windows, doors and joinery?
So have most of our customers.
See if you can find the answer amongst our comprehensive FAQs.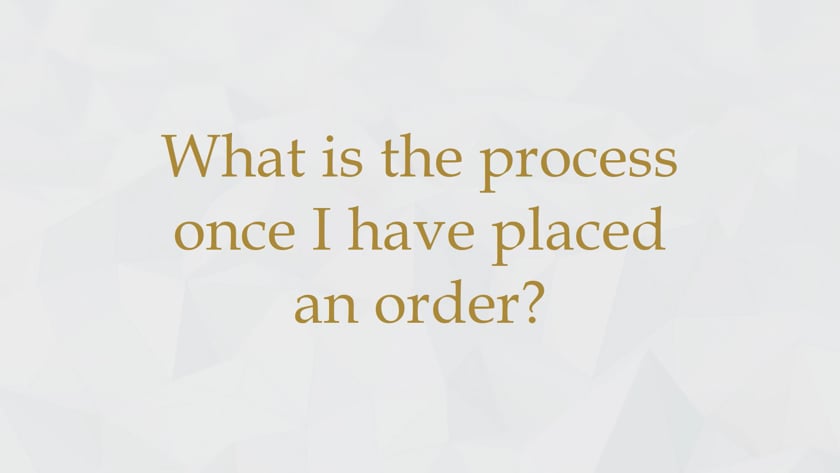 Why are we the right London sash window company for you?
Working with Wandsworth Sash Windows feels very different to working with other window and double glazing companies. We make home improvements that give your property that premium touch – yet we're still very competitively priced.
Our projects look beautiful and we have happy customers throughout the UK.
See how our doors, windows and other types of joinery transform properties, and begin planning for your own project. View case studies
British products from Wandsworth Sash Windows
We offer timber sash windows and products that are hand crafted in Britain using a wide array of timbers. They are then fitted by carpenters who know our products inside out. If you've been told 'no' by other window companies, we can often say 'yes'. The knowledge that goes into our products is second to none, and we regularly work with period and listed buildings.
Completed installations
We have completed installation across all areas of the country. Wherever you are based, please do not hesitate to get in touch.
Frequently asked questions
We understand that making the decision on which company to complete your home improvements can be daunting, so below we have answered some of the questions you may have in your mind and would welcome the opportunity to talk to you in person about your project.
Matthew & Nathan Smith
What are the benefits of sash windows?
Sash windows have a timeless appeal that complements a wide range of property types. However, the benefits are more than aesthetic. Sash windows can be opened from the top or bottom to ventilate your property and circulate fresh air.
Why is it called a sash window?
Sash windows, also known as double hung windows, are named after the sashes that allow them to slide open. These sashes are hung with cords on both sides rather than being hinged.
Are sash windows Georgian or Victorian?
The history of sash windows actually extends back a lot further than these periods – the earliest traces of these windows date back to the 1400s but we would recognise their current form from the 1600s onwards. After the Great Fire of London in 1666, sash windows dramatically expanded in popularity due to a decree that required timber to be set back from the façade of the building to reduce the risk of fire spread. The style remained popular and became ubiquitous in the early Victorian period.
Do sash windows add value?
Yes, adding new double-glazed sash windows will enhance your property's kerb appeal and add value. The insulating properties of their glass units will also help you to save on your energy bills. The classic style of sash windows is a big draw for potential buyers and can add extra value if a traditional design is used.
Do you employ commission-based salespeople?
No, we don't employ any commission-based sales people, in order to receive a quote our process is to visit your home, have an open and honest discussion with you about what you're looking for and exactly what we can provide, we'll take any notes, window measurements, and any other custom details with us, as well as photos, and return to the office in order to draw up a written quote.  This written quote will be provided roughly two to three working days later via email, we don't provide any quotes in the home because we don't want to pressure anyone into purchasing our products, ultimately we're looking to satisfy your needs and to ensure that our products do this, and by employing sales based commission staff we wouldn't achieve this.
Can customers come and see our products?
Yes, whilst we always go out to visit our clients we really like it when a client comes to visit us in one of our showrooms, and we encourage you to make an appointment to come and take a look at our different products, and the different options available to you. Our main showroom is in Lower Sydenham in South East London, we've also got another showroom in Brockley, SE4, and also you can come and see us at our workshop in Ringmer, East Sussex, Trevor and the guys love it when you come to visit them and see how your joinery is put together and the different options available to you, it gives them the chance to see the customers who they're putting in all their work and effort for, so we really like that as well.
Are there any restrictions to my options?
Everything that we make is completely bespoke and made to your exact specifications, so we manufacture everything and we're in complete control of the process from taking a bare plank of wood and turning it into a window or a door, fully finished, and in your home. So because we're in control of the whole process we can change absolutely anything to suit your needs, whether that's changing the design and style, or opening style of the door or window, or changing the glass so that part of it is sandblasted or obscure, having safety glass or acoustic glass, or even in front doors and bathrooms we can do different designs or patterns on the glass. Also, when it comes to things like paint we can use any design and paint brand that you like, whether that be Farrow & Ball or Little Greene, or even just a RAL colour if that's what you're looking for. And then when it comes to ironmongery and things like that, we have our own ironmongery catalogue that you can choose from, or if you've found something online that you like the look of we can use that as well. Often we have customers that have a huge variety of different design ideas, and we work with them to find the one that suits them the best, and then make that a reality.
What happens on the day of installation, how do you protect my home?
On the first day of installation our team will arrive at our warehouse here in South East London to load up all your joinery and the materials required to carry out your work, they'll then head to your job and when we first arrive the most important thing for us to do is to properly protect the floors and walkways, we use a combination of dustsheets and Correx boards, we understand that in the vast majority of cases we're working in clients' homes where they already live and we make sure that our fitters are very respectful with this. We keep you updated throughout the day with how installation is going, and once everything is finished it's all packed away and our fitters will vacuum up behind them to make sure that everything is clean and tidy and left perfectly as it should be. We also completely remove all rubbish, which we then return to our yard here in South East London and dispose of responsibly.
What happens after installation, do you offer any guarantees?
After installation we will send you out your guarantee paperwork, with all of our products and services we offer a comprehensive, minimum, ten year guarantee which is insurance backed, that will be sent out shortly after the installation is carried out and you may also receive a Certass certificate depending on what work you've had carried out to confirm that your installation complies with building regulations. We use the highest quality materials manufactured by skilled craftsmen using centuries old techniques and installed by experienced carpenters, and that's why we're happy to give these extensive guarantees.
What is the history of Wandsworth Sash Windows?
Wandsworth Sash Windows was started by our dad in March 2012, he had been working in various areas of the construction industry for probably 30 to 35 years prior to that, Matthew then came and joined our dad in about September 2012, after he finished university, and Nathan joined shortly after that. Following on from that when we were working at a showroom in Wandsworth on Lavender Hill we expanded into another showroom in Brockley in South East London and then a couple of months later we moved to our new head office workshop premises in Lower Sydenham, in South East London. We also opened a joinery workshop in East Sussex in Ringmer, where all of our joinery is now made, and we promote local talent and bring on apprentices to keep the tradition of joinery going.
What is the connection between Wandsworth Sash Windows and Parsons Joinery?
Parsons Joinery has been operating in East Sussex since 1999, manufacturing all manner of timber windows and doors, bespoke wardrobes and kitchens, in late 2015 Wandsworth Sash Windows and Parsons Joinery got together and formed one new company, all of the same joiners and machinists and expert craftsman still work in the workshop, and if you order anything with us it will be made by the same local expert craftsmen. We continued the operating names of the companies, Parsons Joinery and Wandsworth Sash Windows, and Wandsworth Sash Windows serves our domestic clients whereas Parsons Joinery generally serves our trade clients. If you order any products with Wandsworth Sash Windows or Parsons Joinery and they're for installation in your home, then it will more than likely be a Wandsworth Sash Windows team that completes the installation. If not though, it will be a Parsons Joinery team who are all part of the same company.
What type of timber do you use?
As standard our windows are made from softwood with hardwood sills, the softwood we use is a kiln dried redwood which is more thermally efficient generally than most hardwoods, the sills are always made from hardwood because this is the area that's most susceptible to the weather, and at risk of decay, so that's made from Meranti hardwood. As standard all of our external doors are made from Utile hardwood, this is our preferred hardwood because it's slow grown and very long lasting and takes the paint very well. We can manufacture doors and windows from any timber that you like because all of our products are made completely bespoke for our customers and of course all of our products and all of our timber comes from FSC or PEFC certified forests so it's sustainable and good for the environment.
Do I need planning permission?
That's a question we get asked a lot by our customers and it can vary on a lot of different things, so we won't be able to give you a definitive answer in this section. The majority of our customers don't need planning permission to replace their windows, however, it's difficult for us to say right now whether you do or don't, it can vary depending on which council you're in, whether you're in a conservation area, whether you're in a flat, whether your conservation area is in an Article 4 direction, and whether you're in a listed building. If any of those criteria apply to you get in touch with us and we can give you a definitive answer as to whether or not you need planning permission in order to replace your windows. If you do we can help you through the process by either giving you the information you need to do it yourself, or if you'd prefer us to we can handle the whole thing for you.
What certifications do you offer?
Wandsworth Sash Windows offers two types of certification, the first is our own ten-year guarantee, backed by our insurer, all our clients receive this regardless of the job carried out. You will receive your Wandsworth Sash Windows ten-year guarantee at the end of the month in which we have completed the work. The second type of certification we provide is a Certass certificate, Certass is an independent body that runs a competent person's scheme and it is authorised by the government, by having a Certass certificate it means you do not need to apply to your local council for building control for the works which we have carried out. Certass provides certificates within two to three weeks of us completing the work by post, it's important you keep both certifications, both your Wandsworth Sash Windows guarantee, and your Certass certificate because these will be required by your solicitor if you're thinking of selling your property.
What paint options do I have?
All of the paints that we use are spray paints, we use this because it gives a nice perfect smooth finish and you don't get the brushstrokes or paint runs that you can get with hand applied paints. As standard our prices include white gloss or white satin, which most of our customers do go for, however, you do have the options of choosing a Farrow & Ball, Dulux, Little Greene or other paint brand and we can colour match any of these paints, you can use it either just having that finish on the internal to match your internal woodwork, and having white on the external, or you can mix and match however you like. Because all of our products are completely bespoke, all of the paints can be uniquely matched to what you want.
Contact the Wandsworth Sash Windows team
Talk to us – we can help with your bespoke window, door and joinery requirements. You are very welcome to pop into our showroom, which is based at Unit 2, Kangley Business Centre, Kangley Bridge Road, London SE26 5AQ.
You can call us on 02079247303 or email info@sashwindows.london.